HeatShield Chamber Coat
HeatShield Chamber Coat is an insulating, high-temperature refractory mortar, developed specifically for parging smoke chamber walls. When properly applied, it will restore the integrity of your fireplace. This product will insulate, seal gaps, and smooth the smoke chamber walls as required by both NFPA and IRC codes.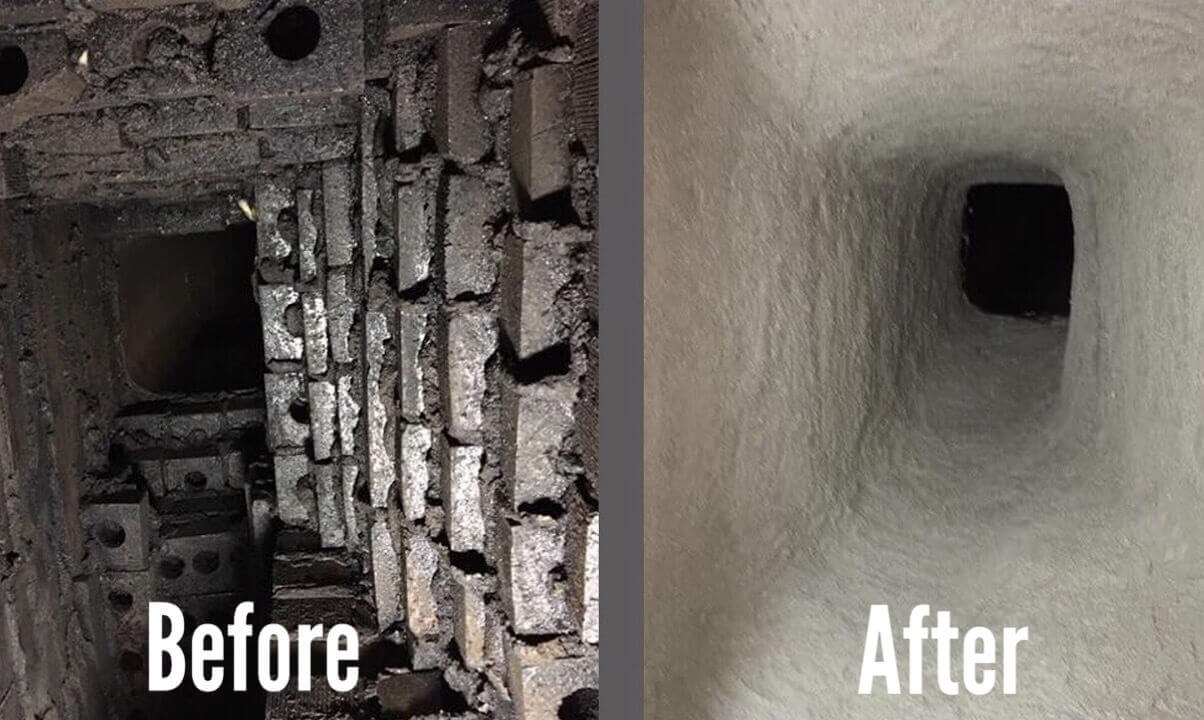 HeatShield Chamber Coat is manufactured by ChimneySaver, which has been in the industry for at least 30 years. Some specific points on this product:
It is listed to UL 2505 Zero Clearance to Combustibles.
It insulates fireplace smoke chambers for added safety.
Smoothes jagged edges and corbels, as well as reshapes the smoke Chamber for increased performance.
Insulates from heat or cold.
Resists Temperatures of up to 2550° Farenheit.
This product is very sticky, which makes it easy for the mason to apply.
It can be used to repair any brick, block or stone exposed to high temperatures.
email: willamettechimney@gmail.com