[precontent]
Call Us Today at (503) 583-5077
[/precontent]
We are 20-year veterans of the trade who produce and quality product with expert service. Call us today for Chimney cleanings, repairs, damper or rain cap installations in Willamette county. See our YouTube channel at WillametteChimney.
If you have a raccoon in your chimney then we will not be able to clean it due to the difficulty of properly removing and disaffecting the surface. For more information on this please see this paper produced by the CDC: https://www.cdc.gov/parasites/baylisascaris/resources/raccoonlatrines.pdf.
---
Call Today to Receive a Free Chimney Cleaning Estimate
Before the cool days of fall are upon us, take time to make sure your fireplace or Wood Stove is operating safely. You should have your chimney serviced at least twice a year and especially before the heavy usage during cold winter months. Cleaning you chimney yourself is not recommended. You need to hire a professional chimney sweep that will clean and inspect your chimney and ventilation systems for blockages, damage or deterioration.
We at Willamette Chimney understand how important it is to regularly clean and check your chimney. Our technicians have over 20 years' experience and expertise serving the St Paul Oregon area. And our customer's satisfaction is our top priority. All our cleanings include a 29-point safety inspection report. So, you can rest assured your family will be safe and secure using your fireplace or wood stove throughout the year.
Top care goes into every job we do. We pride ourselves on being on-time and thorough. Our friendly chimney sweep technician will be there to answer any questions you my have. We'll do the work promptly and leave the job site tidy and clean just as we found it.
Know your safe and secure with a professionally cleaned and inspected chimney – Call Today (503) 583-5077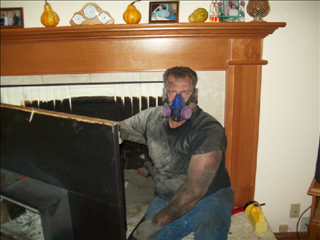 All cleanings include a submitted 29-point safety inspection report.
---
---
Licensed • Bonded • Insured | (503) 583-5077 | Oregon CCB#193902
Chimney Sweep Areas: Salem, Keizer, St. Paul, Woodburn, Mt. Angel, and Hubbard. Call for others.